NOCICEPTOL® is a trademark of Laboratoire Polidis

Ten years ago, after successfully using Laboratoire Polidis' Pain Relief Gel with Essential Oils, a researcher established the effectiveness of the Pain Relief Gel. When presenting his work, the term "Nociception*" was mentioned for the first time – a term which would go on to appear frequently in the vocabulary of effects eased by the Pain Relief Gel. The NOCICEPTOL® brand was born from these thoughts and was marketed from 2014 onwards.
Fighting pain is a fundamental right. The goal of NOCICEPTOL® is to provide relief and well-being while focusing on natural active ingredients to offer a natural alternative to drugs. The range was expanded in 2017 with NOCICEPTOL® Joints, followed by NOCICEPTOL® ENT Throat Spray in 2020, the NOCICEPTOL® Circulation & Light Legs range in 2021 and the NOCICEPTOL® Migraine Stick in 2023.
* Nociceptors are pain-sensitive receptors which can be found throughout the body. They raise the alarm and send a message of pain when they detect a situation that may be harmful to the body.
Created in 1986, Laboratoire Polidis is a human-sized company that has built its reputation in the field of medical devices. Its recognised expertise in the world of condoms also extends to pregnancy tests, ovulation tests, a range of products to fight muscle, joint, post-traumatic, ENT and heavy-leg pain, as well as a wide range of anti-lice and nits products (shampoo, treatment cream, bi-phase lotion and nits remover).
Its position as a French manufacturer, as well as the outstanding reputation of its products, have turned Laboratoire Polidis into a privileged partner of French Pharmacies. Its medical devices, food supplements and cosmetics are available in over a third of pharmacies in France and are widely distributed internationally.
Laboratoire Polidis has its own internal quality assurance and regulatory affairs department to ensure flawless regulatory control: as a result, it ensures total traceability of all products, from production to delivery to our clients.
For further information: https://www.polidis.org
For every field in which we operate, our priority is to offer products that are effective, user-friendly, adapted to professionals and accessible to private individuals. From design to manufacturing to sales, this commitment is at the heart of our strategy."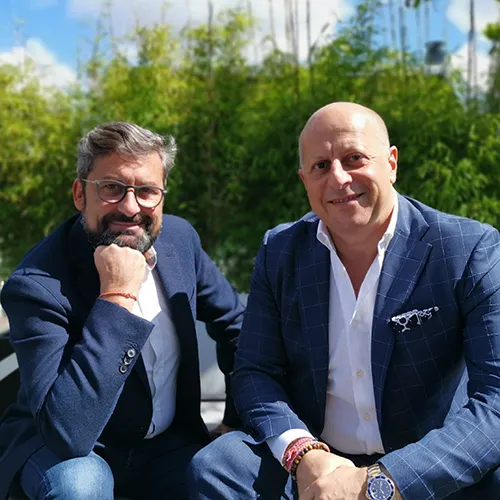 Bertrand Vignaud and Patrick Pisa,
directors of Laboratoire Polidis.